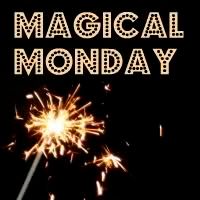 Good Monday morning! (I've been up for a while, so I'm overly cheery this morning)
There were many Twitter comments over the weekend about how "lame" the All-Star game is. I have to disagree...
The Draft -
as I've already said
- was AWESOME. The skills competition was quite entertaining. Highlights of course being Zdeno Chara breaking his own
hardest shot record
and watching goalies try to out skate each other. Patrick Kane with his video camera on the ice taping everything was hysterical. Loved that. You could tell - during all 3 events in fact - that the players were enjoying themselves. As a fan it was good for me to see that - good for them to be able to sit back and just enjoy themselves for a little while, get to know some of the other players around the league.
The game itself - though not nearly as serious and fast paced as the NHL games we're all used to, was also fun to watch. Cam Ward mic'd up during the 1st period was great. Kudos to Versus. It gave the fans a great glimpse of what his job is like. "Hold on - I gotta block a shot." Classic! I can't wait to hear how Keith Yandle and rookie Oliver Ekman-Larsson's experiences at the All-Star Game went. Keep an eye on my
Twitter
feed for updates!
Have a great Monday everyone!
<3 TheYotesDiva