I'd like to introduce you to some of my March and April sponsors.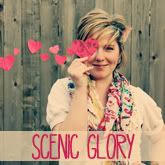 She is the one responsible for the new look over at my other home - and I am proud to say that my blog was her first venture into "colorful" instead of the "vintage" style of designing she is accustomed to. I think she totally nailed it!
When I began my search for a designer to help me with a custom design for my site - I stumbled upon her through connections at FTLOB and I believe it was fate. She has helped me make my new personal blog into something unique and perfect.
Lindsay - in addition to being an inspirational blogger and talented artist - is also a newlywed! I highly recommend you take a few minutes to check out her blog and especially her wedding photos.
AH-MAZING!!!
Start at the beginning though - you don't want to miss anything!!!
I visit her site daily - it's so calming and tranquil. Much like I imagine Lindsay herself to be.
Now please allow me to introduce you to my Chrissy from Whimsical Poppysmic!
I have come across sooooo many awesome bloggers since I started this whole venture into bloggyland - Chrissy and Linsday are two bloggers I am happy to now be able to call "friend".
Chrissy is quite talented and artistic - I hope you'll take a few moments to browse through her Etsy store and check out the adorable handmade goods she has for sale:
I recently purchased one of these adorable little phone cases from her shop and I just adore it! Every time I look at it - it makes me smile!
Chrissy also was the sponsor of my Grand Blog Redesign Celebration - and if you haven't had a chance to enter to win the giveaway she is donating for the occasion - GO NOW! You only have a few days left! :)
And last - but far from least - I'd like for you to meet
Shah Wharton
from WordsinSync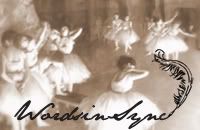 Shah is
38 years old, married and lives in Dubai with her husband works for Emirates Airlines as a Pilot. She and her husband both originate from the West Midlands area of the U.K.
Shah is currently working on her first novel and
also writes short stories. She has completed around 30 of them! She has
been writing poetry for years, for catharsis more than anything. Her dad turned her on to poetry as a child, writing his thoughts and feelings to her in poetry form.
Shah is living with a diagnosis of bipolar disorder, which runs in her family. She was diagnosed in 2005. Her husband and medications keep her largely balanced now, and she's learned a lot over the past six years about how to manage her moods effectively.
As a counselor by profession, I am glad that I have found Shah and her blog in our little Blogiverse. She is an inspiration to those who are living and dealing with such a difficult diagnosis. I have thoroughly enjoyed checking out her blog, reading her thoughts and words and learning from her. I think that you will too.
Well my little Monsters, I think I've given you enough reading material to last you for a bit!
I hope you enjoyed my first Sponsor Feature and will take a few moments to visit these lovely ladies. I promise it will be well worth your time!
Park it back here next week for the 2nd post of my Sponsor Feature Series and I'll introduce you to the brains (and beauty) behind the brawn - the lovely Hockey Wives....
For more information on sponsorship opportunities - please visit my
Sponsors
page. Special packages are available,
email me
with any questions!